Directional Troweling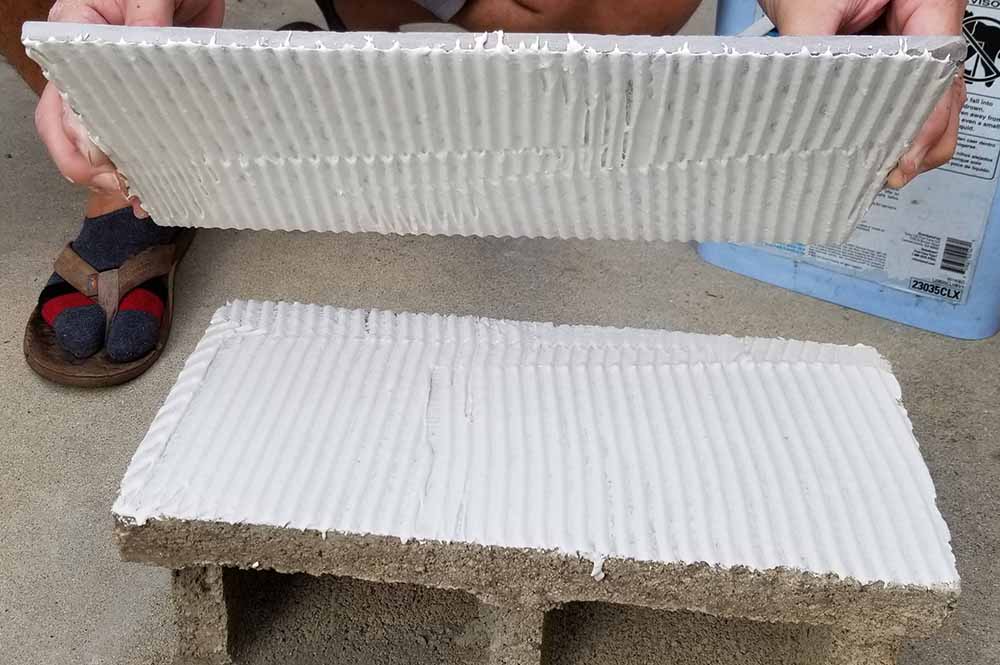 Getting proper adhesive mortar contact/coverage between the tiles and the substrate is critical to the long-term success of an application and is relatively easy when using a direction troweling method.
Several ANSI American National Standard Specifications for the Installation of Ceramic Tile (ANSI) standards including ANSI A108.5 state that, "Average contact area shall not be less than 80% except on exterior or shower installations where contact area shall be 95% when no less than three tiles or tile assemblies are removed for inspection." Standards for setting certain tiles in certain applications call for using techniques and proper sized trowels to meet the specified contact percentage.
The simplest way to install tiles so that they perform as intended and meet the coverage requirements is the process known as directional troweling of adhesive mortar. Single direction troweling is likely the most important three words for promoting tile industry education and awareness of proper mortar application. It is stated in ANSI and the TCNA Handbook for Ceramic, Glass, and Stone Tile Installation (TCNA) standards as, "Key the mortar into the substrate with the flat side of the trowel, and comb with the notched side of the trowel in one direction." Adding, "Firmly press tiles into the mortar and move them perpendicularly across the ridges forward and back to flatten the ridges and fill the valleys."
Utilizing this method will produce consistent results of providing maximum coverage with the corners and edges fully supported as required by the standards. The method is shown in great online videos that can be found by a simple internet search of "Trowel and Error." All tile installers should watch these videos as they show the process and dramatic affects when a tile is bonded correctly versus incorrectly (spot bonding).
There is an ongoing effort to combat improper bonding (such as spot bonding) through education and awareness but still more needs to be done. Many installers simply do not know and or do not care about standards and deploy the spot bonding method to save installation time and material cost. Unfortunately, this leaves the project owners left with a bad job potentially ready to fail at any time.
This highlights the importance of tile installers staying involved with the industry and keeping in touch with the industry standard publications that are published often like ANSI and TCNA. These organizations are constantly adding and editing the standards to stay in pace with the evolution of tile and setting material manufacturing. Spending a few hours throughout the year learning and understanding these standards will be well worth it when tile installation after tile installation is installed that performs as intended indefinitely without callbacks.
We offer quality control services that can be tailored to any budget where we can deploy our expert installers to the site to oversee and assure a project is performed correctly to avoid problems with inadequate bonding. Qualified installers are in high demand and are often very difficult to find and expensive to hire. Using one of our installers to oversee your tile contractor may be the difference between getting proper coverage or not.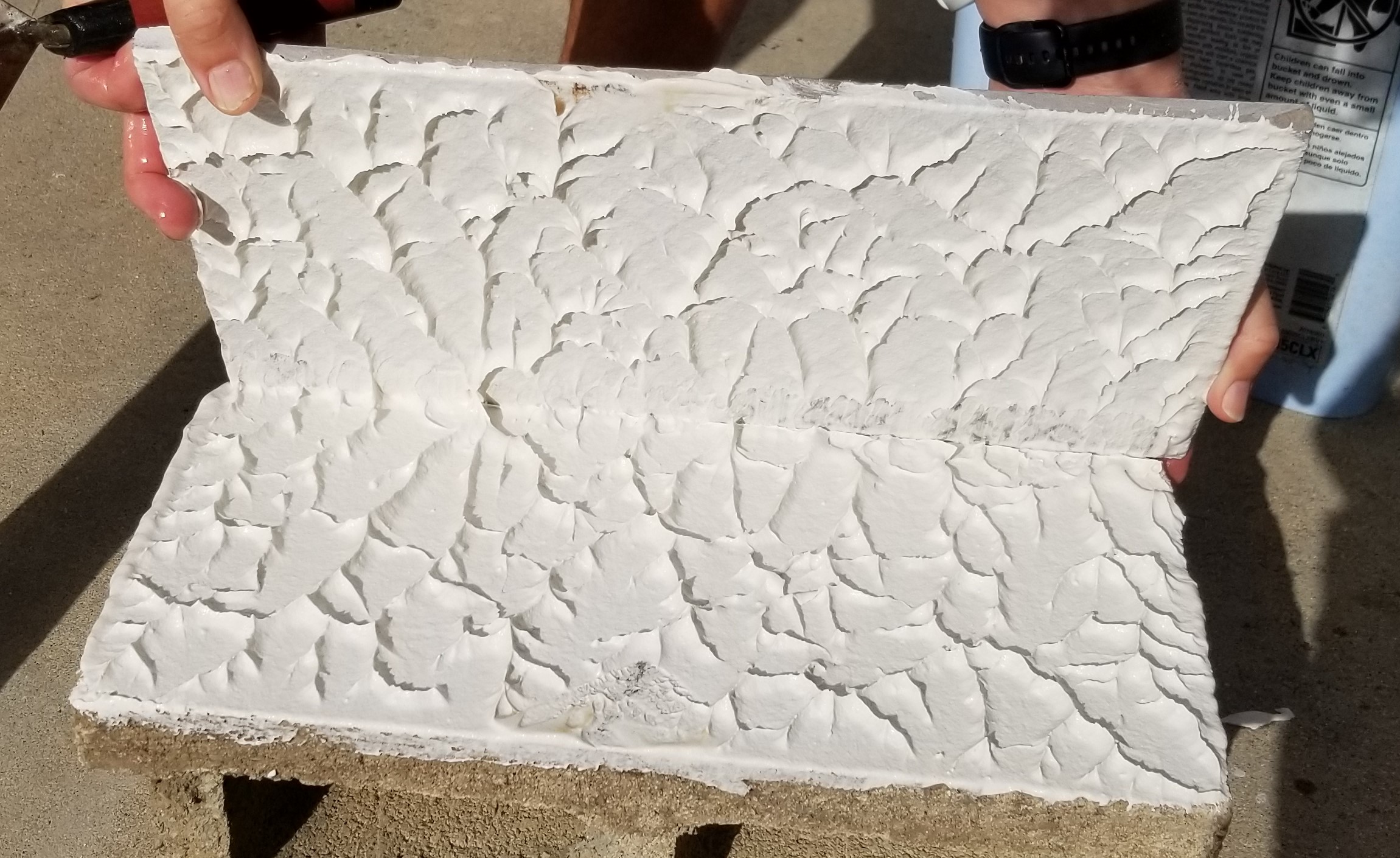 `