Over 24 years
of tile & stone
installation
contracting
experience
Kent Klaser is a long-time tile and stone industry professional with over twenty-four (24) years of professional experience. He learned the craft of installing ceramic tile and stone in a family owned commercial contracting business. He has been certified as a Ceramic Tile Consultant (CTC) through the Ceramic Tile Institute of America (CTIOA) since 1998. He became the family companies responsible managing officer (RMO) for the California contracting licenses, C54 Tile (Ceramic and Mosaic) in 2008 and a C29 Masonry license in 2012. Kent served as a board member for National Tile Contractors Association (NTCA), and serves on the NTCA Technical Committee that helps establish industry standards. He participates in ANSI, ASTM, and NTCA committees. He is member of the Construction Specifications Institute (CSI) and has been certified as a Construction Document Technologist (CDT). He is the RMO for active California contracting License #1008576, classifications C29 & C54. He graduated with a Bachelor of Science degree in Business Administration in 1995. Kent is considered an expert in ceramic tile and natural stone installations.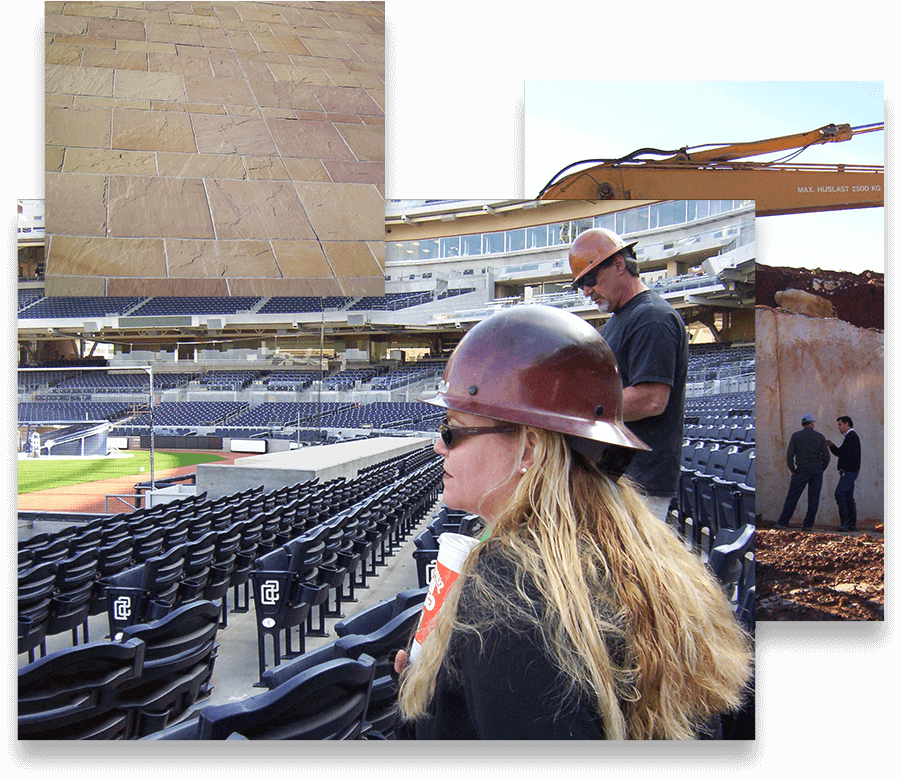 The Story
Behind
Tile & Stone
Consulting
After graduating with a B.S. in Business Management, Kent Klaser immediately went to work full time for Klaser Tile Co., Inc. in 1996. He began in the field as a helper, worked up through the years from tile setter to job foreman, transitioned into the office in the year 2000 and began all estimating. Project management came next and before he knew it was promoted to V.P.- Operations. He personally performed all of Klaser Tile's marketing, sales, estimating and managed all projects from bid time to completion. He ordered all materials, coordinated all labor required, and worked with the field superintendent managing the installation process while always insuring quality.
In July 2015, Kent Klaser started Klaser Consulting, Inc. His consulting goal is to share his knowledge and experience of the ceramic tile and stone industry that he gained over 21 years at Klaser Tile Co., Inc. He started the consulting business on the belief that all tile and stone installations can and should be installed correctly the first time.

We can help with poorly installed jobs
Take away all worries by hiring Tile and Stone Consultants to manage your new project or provide solutions to repair an existing project.

`