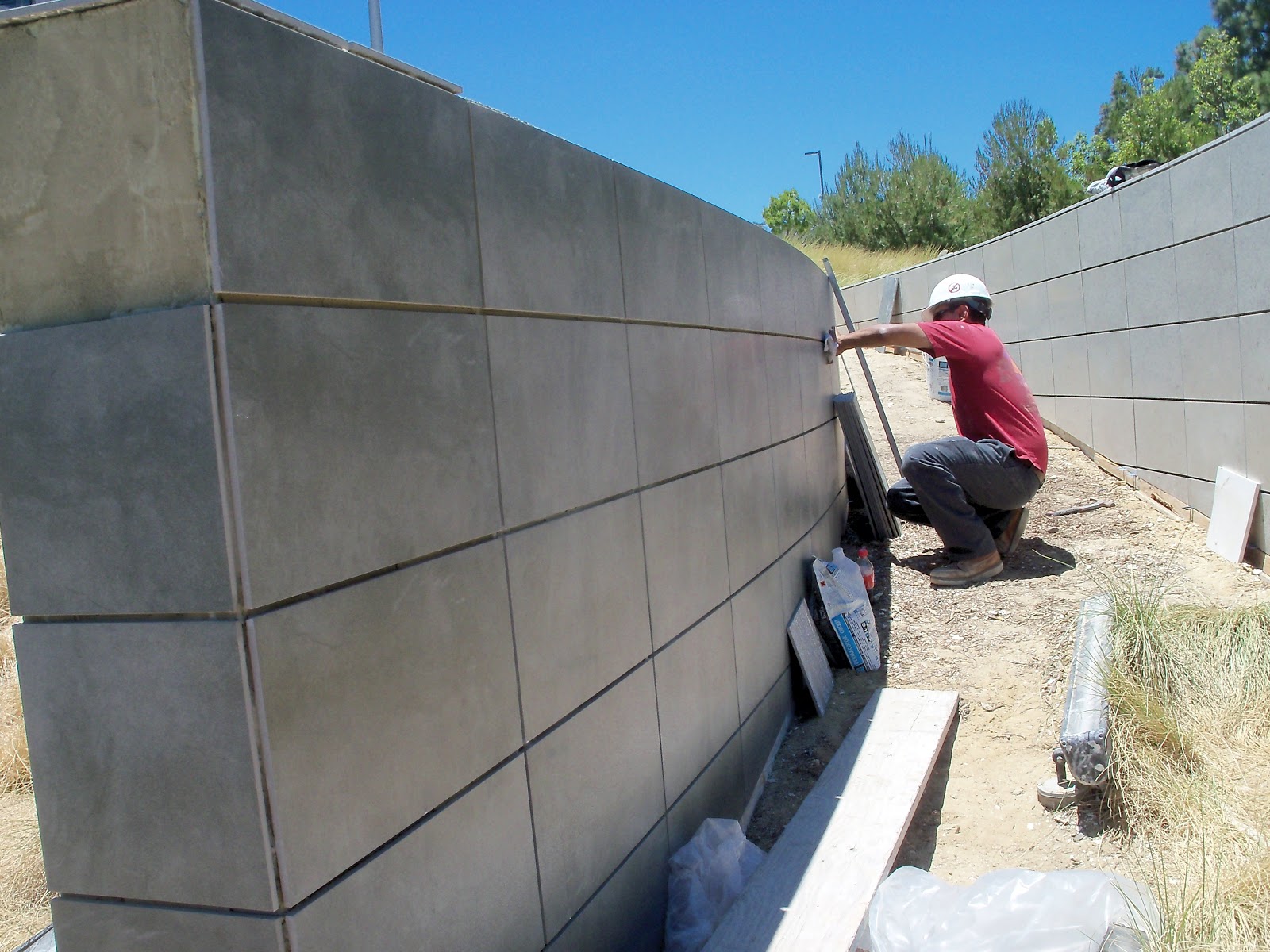 From pre-installation to post-installation tile inspection services, Tile and Stone Consultants can help you! We have performed on-site inspections of tile and stone installations for more than 24 years. During on-site inspections, we can determine whether the installation was correctly done and that it meets the industry's latest standards. We can verify if your plans can actually meet your performance expectations. At Tile and Stone Consultants, we can tailor are inspections for any project and budget set which can range from visual and non-intrusive techniques to intrusive removal of tiles or stones. Our intrusive removal of tiles and stones can determine and document the underlying conditions.
As mentioned above, we are capable of determining whether your plans can meet your performance expectations. Before starting any tile or stone installation project, we provide consultation. As part of our consultation, we review the projects plans and specifications which are often either incomplete or missing essential information. Comprehensive analysis on chosen products/materials is conducted to be able to determine the suitability and compatibility for its use and the environment. By assessing the plan, we can determine its strengths and weaknesses in order to make adjustments. This helps ensure project success and avoid costly repairs associated with the failure of the project.
Unbiased analysis is done when we perform on-site inspections. If needed, we take samples to testing companies that we work with to perform tests and provide accurate results. We take those findings and provide our clients clear information of what the results mean for their projects and a practical approach to address the results.
Tile and Stone Consultants, Trusted Company for Tile and Stone Installation Inspection Services
For over 24 years of experience, we have helped countless clients with their needs in relation to tile installation and stone installation services by providing them a unique perspective.

We can help with poorly installed jobs
Take away all worries by hiring Tile and Stone Consultants to manage your new project or provide solutions to repair an existing project.

`